About Us
Ekblad Construction is a sole proprietorship founded by Dave Ekblad in 1982. Dave, born and raised in the Pacific Northwest, learned the carpentry trade while still in high school. Intrigued with building he took a year off to learn more. After finishing college at Seattle Pacific University, and studying Business and English, he started a construction business, partnering with a college friend. Together they remodeled homes in the Seattle area.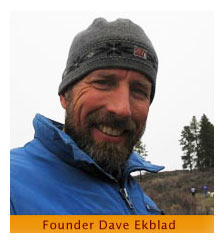 From 1982 to 1995 Ekblad Construction was involved in many major remodels; second story additions, additions and renovations. He also built many homes, had different partnerships, collaborations and even went back to work for others from time to time, expanding his range of experience wherever possible.
In 1995 the Ekblad family made the decision to live in a remote community called Holden Village, located in the heart of the North Cascades mountains above Lake Chelan. Dave served in a volunteer capacity as head carpenter for a year. The Ekblad family realized after this experience that they needed to get out of the city and find a more rural lifestyle; live closer to the land, the mountains and the recreational opportunities they so love. In 1999, they made the decision to move the Methow Valley, purchased a farm between Winthrop and Twisp and moved their three daughters to a new adventure.
Since becoming a Methow Valley builder,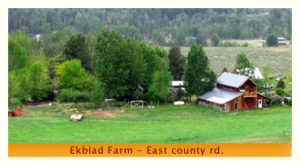 Dave has been involved in a design build capacity on most of his projects. Including numerous homes, Ekblad Construction has also built barns, pole buildings, carports, garages, and garages with dwelling units above. He has remodeled basements, kitchens and done major additions on existing homes. In more recent years Dave has also built homes on speculation and has collaborated on such ventures with others. Three homes that Ekblad Construction has built have been in the Methow Valley tour of Homes in the last four years. Ekblad Construction continues to stay busy and the Ekblad family continues to enjoy living in the Methow Valley.
Phone: (509)341-4226